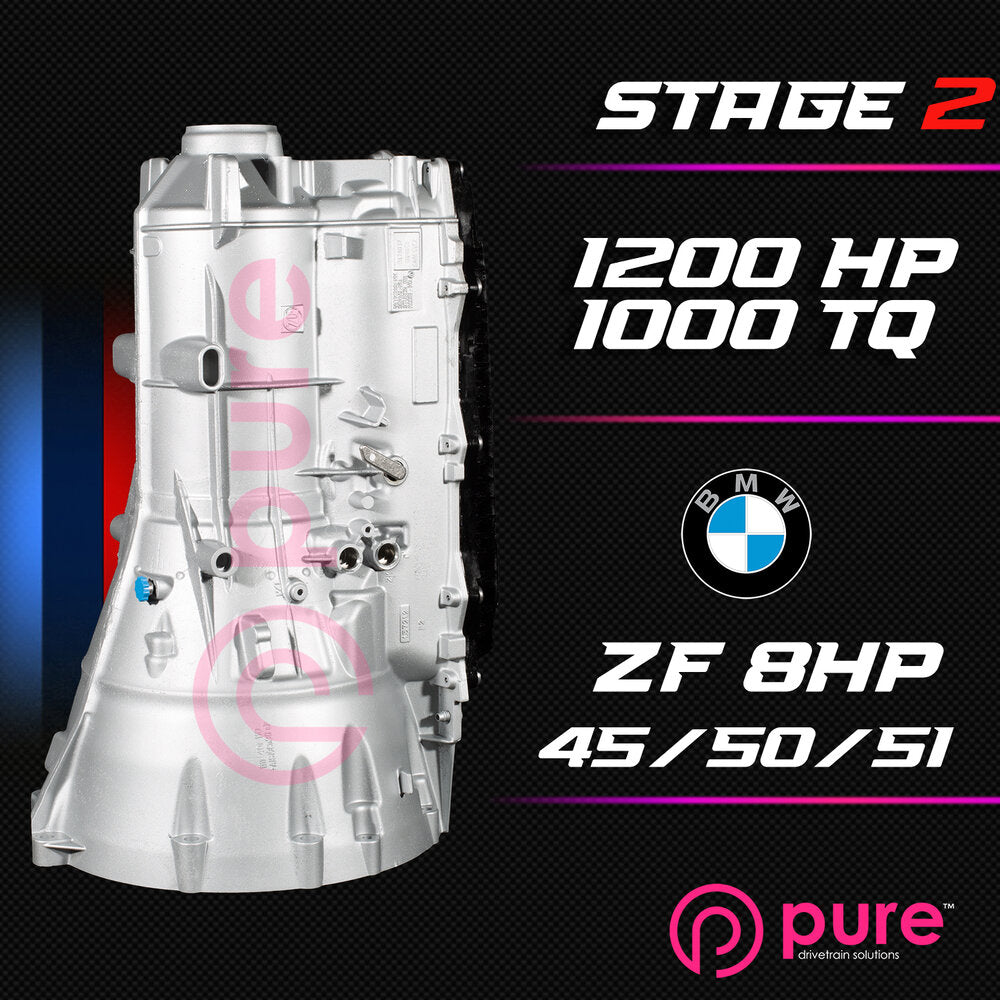 ZF 8HP45/50/51 STAGE 2 TRANSMISSION REBUILD
---
Billet Super Alloy Hub Drives

Upgraded Clutches and Steels Throughout Entire Transmission

All New Gaskets, Seals and Rings

Upgrades O-Rings and Seals Within The Valve-Body Assembly

Cog Drives and Shaft Modified For Better Lubrication Transfer

Heat Treated & Hard Anodized Clutch Baskets

Brand New Pan, Filter Element & Fluid

Laser Etched Logo and Trans VIN
*RECOMMENDED FOR AWD CARS
Price listed is to rebuild your transmission (and torque converter if opted for) Please contact us if you need a core.
Shipping is subject to change, we charge a base amount at checkout, we will either refund or ask for more depending on true cost. 
BimmerNetwork operates both with inventory stocked on hand, and through "drop shipping" items from our vendors. By making a purchase from BimmerNetwork, you accept that orders will ship upon availability and inventory status with our, and our vendors products.